Our pricing structure is simple. We offer both an hourly rate and monthly rate. Our monthly packages offer you a quicker average response time and a generous number of hours at a discounted hourly rate.
Hourly Rates
Our hourly rate structure is as follows:
Starting at $35 hourly
Monthly Rates
Our monthly packages offer clients the option to prepay for a set number of hours per month. Additional hours worked after those allotted in the package are billed at the regular hourly rate.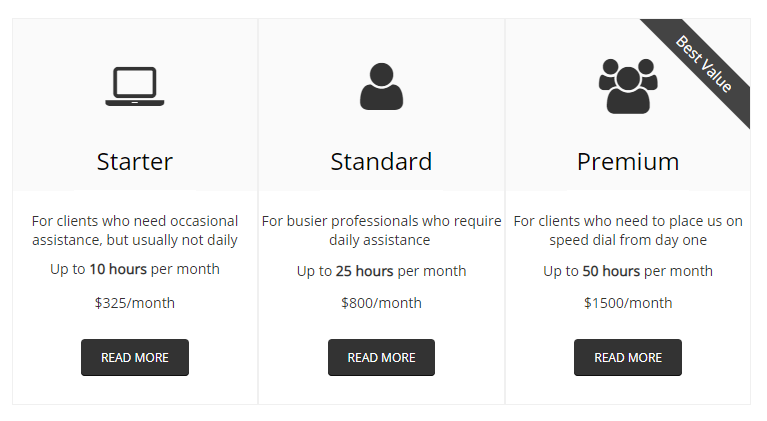 *Response time represents how long you can expect for your initial e-mail, voicemail, or instant message to be acknowledged by an assistant so that work may begin on your request. This does not represent the amount of time needed to fulfill your request in its entirety.